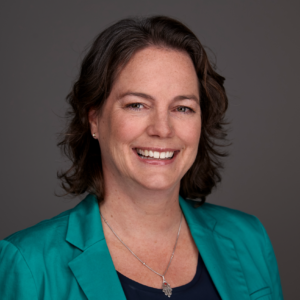 Welcome to my website!
I have a thorough knowledge of the Arab world, a very interesting region both culturally and commercially. My insights and contacts in this dynamic part of the world enable me to bring together organizations from the Netherlands and the Arab region. I do so by:
training and advising Dutch organizations about doing business in the Arab world, with its specific culturally senstivities.
cooperating with strategic partners in initiating projects related to this region.
blogging and giving presentations to share my position on the Arab World, often focussing on culture and women in Arab Society (but not exclusively).
My clients include Dutch Ministeries, large corporations, a university of applied science, outlet centers and trade mission organizers. I also cooperate on a regular basis with Intercultural Business Improvement.
I am an expert with the Greater Middle East Platform, a network of Dutch Middle East experts and act as board member for Roia and Majal, two NGO's active in the region. Roia is an independent non-profit organisation harnessing the power of information and communications technology to improve lives in the most difficult circumstances. Founded in 2012 following the outbreak of conflict in Syria, Roia has grown to become a leading actor in the region providing ICT-based solutions to local communities and non-violent organisations.
Currently, I work mainly in the Netherlands. However, my Dutch roots, network and knowledge of Arabic and the Arab region are the perfect ingredients to also assist Arab businesses interested in the Netherlands.
What drives me?
Bridging the Arab World and the Netherlands is what drives me. The Arab World is one of the most fascinating regions in the world, both culturally and commercially. While the media tend to report on the Arab world from a single perspective, I find it important to share my knowledge and show people the different aspects of Arab cultures, societies, countries and religions (yes, plural!). There's so much to tell…
Who am I?
Born and bred Dutch woman with love for and knowledge of the Arab world: that's me, Dafne van Baarle (1975), Arabist and avid traveller. A childhood interspersed with holidays in the Northern Mediterranean brought me to Egypt when I was 16. I was sold immediately. After finishing high school, it seemed only logical to take on Arab Language and Culture Studies at Leiden University.
After many later travels– from Morocco and Algeria  to Lebanon and the Gulf – I felt the time had come to start my own business bringing together organizations from the Netherlands and the Arab world.
How can I assist you?
Want to know more, talk about possible business opportunities, book me for a presentation or just exchange thoughts? Please contact me!
My blog is in Dutch, but occasionally I write in English. These posts can be found here.