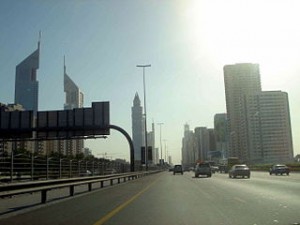 A recent visit to the United Arab Emirates (UAE, consisting of Abu Dhabi, Dubai and 5 more Emirates) made it clear to me once more. Flexibility is key to be succesful in business in the UAE.
During my visit, my programme changed on a day-to-day basis. Sometimes because the other party involved had to reschedule. At other times because one appointment lead to another, that needed to be squeezed in. No harm done. Even better: these changes might generate opportunities. It wouldn't be the first time that such a last- minute- meeting proves to be the most valuable.
However, the Dutch with their sense of punctuality and their preference to stick to the programme, need to adapt.
This can be done by keeping the following in mind:
Go with the flow;
Make sure you can be reached for last minute changes;
Benefit from meetings that are added to the programme.
It's a different way of doing business, sure. But when prepared for this different way, you will have a valuable time and appointments that 'adjust' to your business needs. And isn't that what business is all about?
This post first appeared on KIT Intercultural Professionals' Blog. 
Zie ook: